Disney released the full year earnings last week. Their earnings and presentation provided clearer information on their growing Disney+ Direct to Consumer (DTC) product. They grew their DTC subscribers to 85 million. Disney+ Hotstar, Disney's India video streaming service, contributed 26 million of these new 85 million. Management said that they estimate to capture somewhere around 300 to 350 million subscribers by 2024. Having this information enables the opportunity to run some projections and estimate the potential future stock price.
In the streaming business content is king. Certainly, Disney's Mickey, Marvel super heroes, Pixar, Hulu, Star Wars, and other franchise moats are all well known and time tested. The streaming business is highly competitive, and driven by subscribers. Disney's fast growth of their streaming business by consumers is a good sign of acceptance. Considering that Netflix has approximately 195 million subscribers as of recently without the Disney franchise. Disney's rapid capture within a short time frame looks promising.
Disney and the World
The assumption that Disney can capture subscribers as a percentage of the world's population is a simple way to measure growth potential. Since only an estimated 59% of the world's current population has access to the internet this would put Disney's estimate of 300 million subscribers by 2025 equals about 5.5% the population that would have access to the internet worldwide at that time frame based on worldometer.com population growth projections.
The DTC division grew at 41% for the most recent quarter, and is their fastest growing division. I ran numbers combining population estimates and internet growth as the driver for the DTC division, and based growth for each of the other divisions off of historical performance. For the DTC I used a 25% growth rate per year. The Media, Parks, and Studios divisions are mature, so their growth rates range from flat to 10% in my formula.
New content is always going to be super important to Disney's continued growth, and new content comes with production and labor costs along with potential acquisitions for other franchise media. Acquisitions and capital outlay poses potential share dilution to investors like those that occurred recently.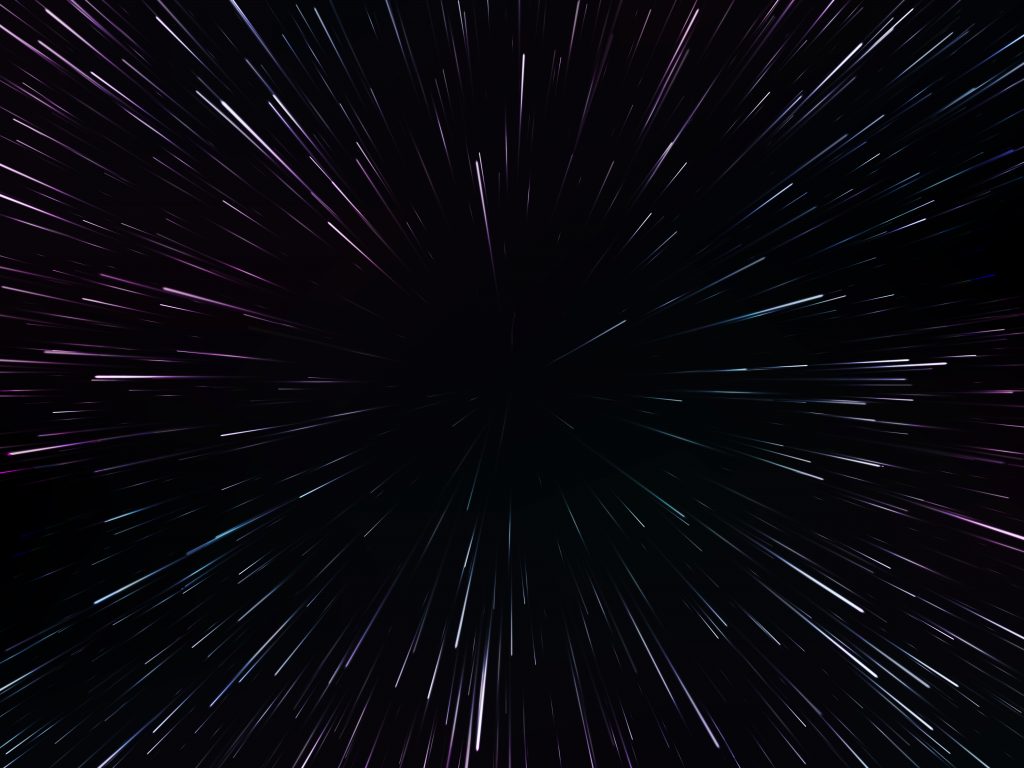 Based on my spreadsheet by 2025 DTC would capture 260 million users which would be 4.5% of the future internet users based on population growth at 3-4% and internet user growth of 3% derived from statistical information on the internet. These metrics provide an estimated value share price of somewhere in the low to mid $200 range with NO share dilution and keeping the p/e multiple at 21 for 2025.
Going further forward this calculates the value of the shares in the low $400's in 2030 with the same growth factors and metrics and a capture of 12% for the world's internet users. If I bump the DTC division growth to 30% and use a 25 p/e multiple 2025 grows to the high $200's and 2030 reaches into the $600's. Keep in mind maintaining a high growth rate is difficult.
In the past the Parks division has accounted for 25-35% of the total revenue, and media has been around 35-40% of revenue. DTC grew from 13% last year to 26% in 2020 of revenue. DTC should become the largest component in the future, but how long before it dominates is hard to say. In this valuation it becomes the largest in 2025.
Until 2020 and over the previous few years Disney grew their dividend by 5-10% per year. In 2020 they cut the dividend by 50% to save costs. Rather than the reinstatement of the dividend it would be good to see share buy backs or debt paid down to boost shareholder value, and have the business continue to through self funding.
The challenge with these calculations is that subscriber growth at some point will reach a plateau. I don't know if anyone can predict that point. In my numbers I estimate the world population has close to complete internet user saturation around 2040. How much of that base Disney can capture will depend on growth. The competition for streaming is fierce as Netflix, Amazon, and the other challengers aren't going to give up so easy. Content drives viewers, and Disney has the upper hand in this department. The hard fact remains that If Disney misses or slips up on growth it will reflect quickly in their shares, since their other divisions won't be able to make up the difference.
Disney's business requires content that generates interest, and they've committed to ramp up the content by increasing spending. Their Parks and Experiences divisions create loyalty, yet they are also very capital intensive and employ about 75% of Disney's entire employees. The Mickey Mouse franchise should last, but the past years have been evident that it wasn't proving enough growth as evidenced by the new acquisitions.
The other question which begs is at what price does the cost of park ticket access slow attendance or if that is possible. From my desk Disney looks interesting, since it has a division that could be very accretive to its future. The challenge is understanding the full capabilities or value. Currently, the purchase of Disney from an investment standpoint looks interesting and has potential.
For further information Contact Us here.
Disclosure: I/we have positions in Disney stock mentioned. I wrote this article myself, and it expresses my own opinions. I am not receiving compensation for it. I have no business relationship with any company whose stock is mentioned in this article.