The media is always trying to get the attention of readers and investors. The biggest challenge for an investor is wondering if the investment they've made is a good or a bad choice, and how long they should hold the investment. A simple media report or opinion can cause an investor to sell out of their investment too early, and not benefit from the long term story of the investment.
To show the craziness that media opinions pose to the public I dug up a few historical headlines for Amazon.  Each of these headlines shows just how uninformed some experts are and how ridiculous the investment world is.  These headlines, from reputable sources in most cases, can cause an investor more harm than good.  In the examples below you'll see just how big a cost it can be for an investor.
Amazon Historical Media Investment Headlines
In April of 1999 Forbes published an article titled "Amazon Voted the Most Overvalued Stock." At the end of the week of April 26th, 1999 Amazon's stock price was trading at $110.63 per share. In this article's defense, after the entire market sold off due to the dot.com bubble burst Amazon's share price hit a low of $5.51 per share in 2001. What's amazing about this example is that not only did an investor sell out of Amazon at the $6 range, but someone had the smarts to be on the other side of the transaction and buy Amazon at this low price.
In October of 2010 Fortune published an article titled "The Amazing Amazon Stock Bubble." At the end of the week of October 25th, 2010 Amazon's share price hit $171.99.
The Street published an article on April 25th, 2011 titled "Amazon's Stock is Overvalued, Overloved." Amazon's share price at the time was about $197.80 per share.
In October 2011 Crossing Wall Street published a report titled "Amazon Way Overpriced." Amazon's price at the end of October 2011 was around $218.89 per share.
FastGraphs in November of 2011 put out a report titled "Amazon is a Great Growth Stock But Extremely Overvalued When its PE Ratio is Interpreted Properly." Amazon's stock price at the end of November 2011 was approximately $199.66 per share.
In December of 2011 Bloomberg published a report quoting Bruce Greenwald of Columbia University Graduate Business School. Greenwald is quoted as saying, "Amazon trading at 100 times earnings is almost a joke." He goes on to say, "if Amazon doesn't deliver profitability in the long run, it's not going to stay at 100 times earnings." Amazon's stock price at the time was around $178 per share.
In October of 2013 CNN published a report titled "Amazon is One of the Most Overvalued Stocks." Amazon's share price at the end of October of 2013 was $366.00 per share.
As of this writing (June 17th of 2021) Amazon is currently trading at about $3,400 per share, or in most of the examples above 10+ times many of the prices at the time. It goes to show that predicting the future is difficult.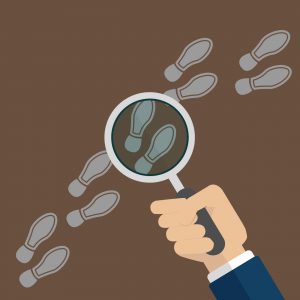 So how does an investor know when to ignore what media opinions are saying? My answer to this is always IF you stay connected to your investment. Staying connected means staying on top of the quarterly reports and company press releases as well as industry competitors reports. It also means reading for facts and not opinions.
Most importantly it means knowing that the investment provides a product or service or value to consumers that won't change for a long time. In Amazon's case their service of "lowest price and delivery in the fastest time" is intack, and may be challenged, but it won't be disrupted by a different or new approach. If the story changes then it's time to reevaluate your investment.
Keep in mind why you made your investment and your thesis for the investment. Changing your strategy mid way can set you up for poor performance. You wouldn't invest in a pizza shop, and then try and sell it six months later in most cases, as an example, as it wouldn't be a long enough time for the operation to gain traction.
Media opinions are a distraction.  Learning to decipher them takes practice and emotional learning.  If you do get nervous, look for facts and verify them if possible.  When you're investing against the river of negative opinions every bit of factual information will help you to stay the course.
For further information visit us here.